Folks- Thanks for your patience! The patch is now ready and it is up to my quality standards. It's time for the world to play with it.
The big deal about this patch is
unlimited building
mode and
capital ships
(Mastermind Mode).
To all you who collected COOL POINTZ(TM), you are in luck. Cool pointz will grant you automatic Mastermind Rank, and some extra dollars.
For everyone else, the path to Mastermind will be the same as with Cool Pointz- Progress through the game a second time.
Mastermind Ranked players have access to Mastermind features in the editor, and can win money endlessly. There is really no limit to the size of ships, to the point that the engine struggles. Go crazy, kids!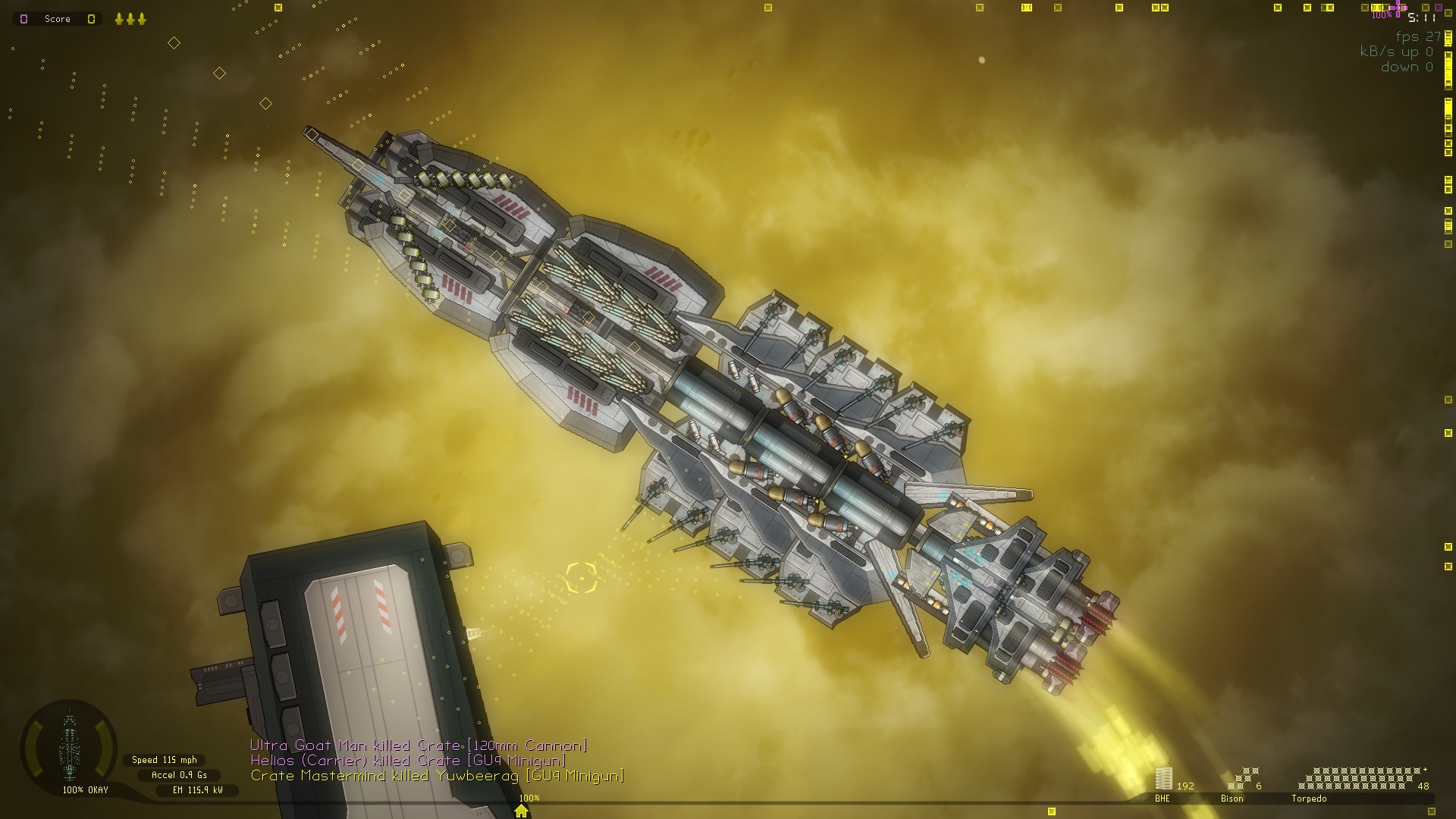 Version 1.38 changelog:
+New Mastermind Rank
++Grants unlimited Leveling and unlimited building restrictions
++See instructions on title screen (Admirals only)
+Editor
++Pan/Zoom for Masterminds
++Fixed Mirroring for Right and Left parts
+28 New capital ship structural parts for Masterminds
+Added Leaderboards Feature
+Spruced up User Interface with hover graphics for all controls
+Added Turn-off-Plaid option
+Fixes:
++Revamped input system and fixed "stuck keys" input hang bug
++Increased reliability of drop pods
++About 30 other fixes I could not keep track of
Love, Colin